Half-Life 2 – Complet0r4t0r1z0red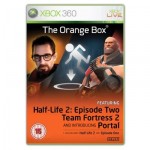 Well, it's been out a good couple of years now, but I've finally finished Half-Life 2 – and it was completely awesome, if incomprehensible. I still have no idea what any of it was about, but I had a lot of fun not knowing.
High Points:
Pitched battles with Striders in the streets – I hadn't found the infinite rocket launcher ammo supply crate, so had to do it with what I could scavange. Very intense.
Rampaging through Nova Prospekt with an army of Antlions helping out.
The gravity gun becoming an uber-powerful singularity gun in the last chapter.
All in all, an awesome game.